We had the theme of the '70s and our own Danny Nash (HOF #18) was asked to pose for the cover of Fashion Magazine!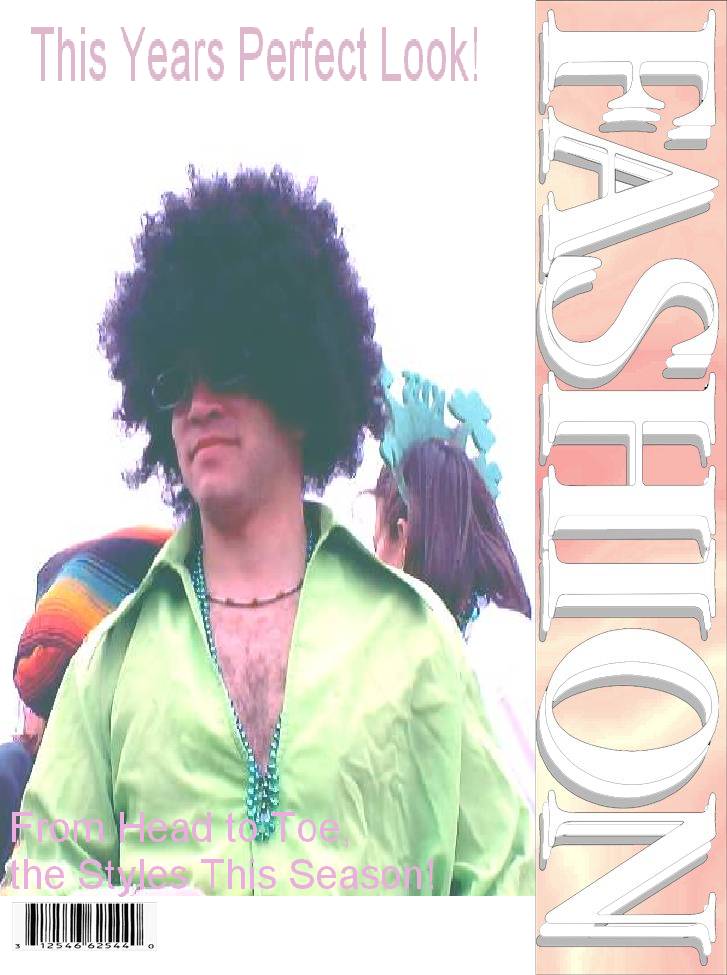 Our Hummer Driver Glenn proudly pulls his yellow Hummer and our float into the staging area early in the morning.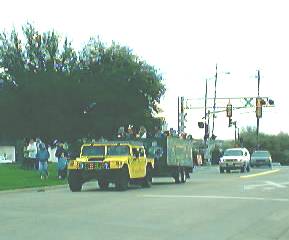 Here is a good look at our float that Tim Junior Armour and Sara Street built one Saturday morning. Sara claims that Tim did most of the work. The Honorable Mayor of Greenville Avenue also assisted. The Artwork was coordinated through Lisa Fults and she was assisted with the help of many volunteers including Amy McKee, Gloria Shaffner, Donna Mills, Tammy Turner, Karen Yanker the Dutchess of the Bone, Jennifer and friend Melissa, Mayor of Greenville Avenue and Mayor of McKinney Avenue. Waving to you on the float are those that had just finished a great Irish breakfast at the Chicago Style Pub on Lower Greenville Avenue - The Corner Tap. Mike Carrell HOF #96 and his friend started downing beers at 8:00 A.M.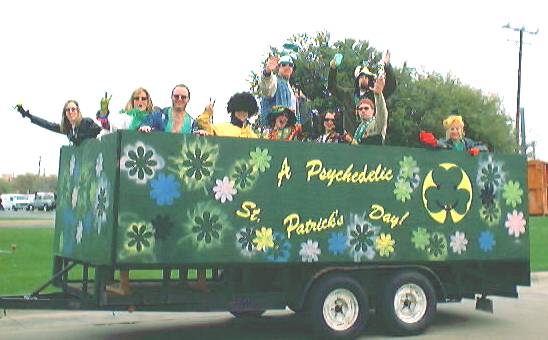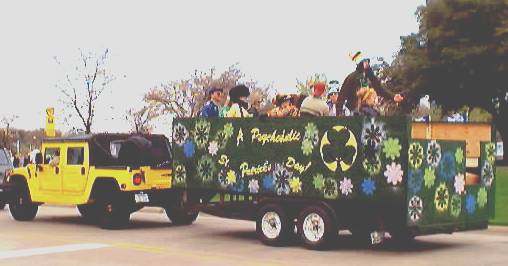 Float Queen Dallas Nicholson and boyfriend Mike Luklich prepare their psychedelic outfits.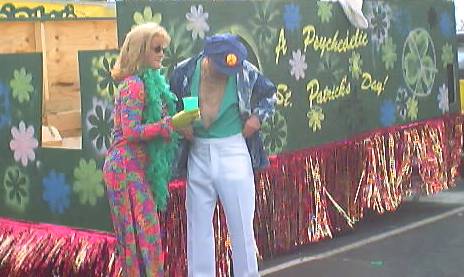 Mike and Dallas are ready to roll!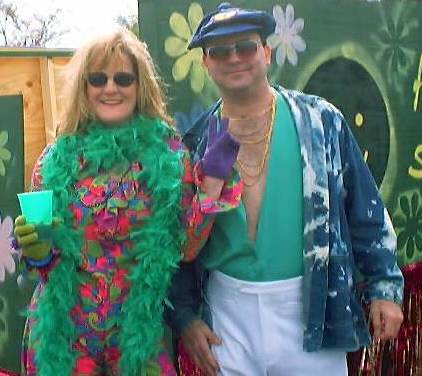 Monty McGonagill the Tipperary Inn bartender and our float Leprechaun is preparing for our jouney down Greenville Avenue where he will be dancing around the Hummer and the float shooting silly string at the crowd!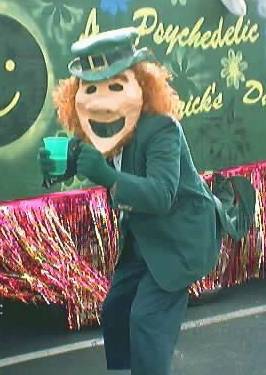 Making last minute preparations to make sure the float is perfect.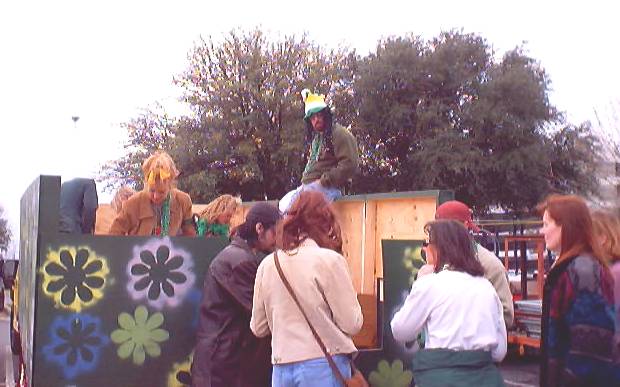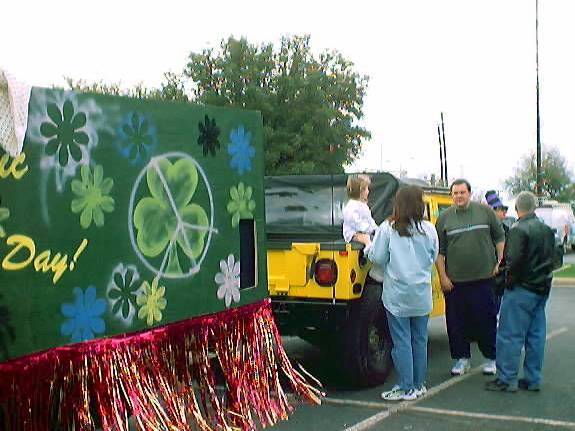 TV and Film Star Donna Mills graced us with her appearance on this year's float. Here we see her giving the bagpipe player her autograph and in return she received a hug.
Working on an anonymous tip, this parade official is checking the documents of these two imposter Float Queens. Dallas Nicholson was the real Float Queen!